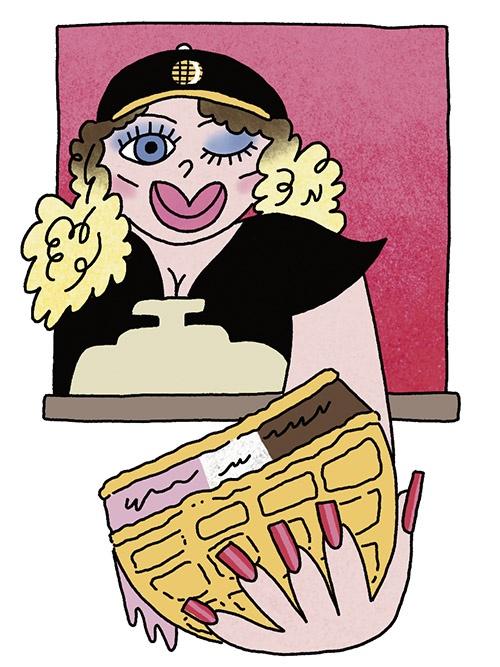 Vanity Fair
It's not easy being hot and serving ice cream waffle sandwiches at the Ex, Alexandra Kimball knows—but someone has to do it.
The summer after Grade Eleven, I learned about a job I could get from my friend Maggie. It was a service job working an ice cream waffle sandwich booth at the Canadian National Exhibition, the mega fair that runs every August in Toronto. Maggie said that the year before, she had made about $1,000, an amount that covered all of her costs until the following summer—clothes, CDs, beer, and the "classic books" we were making a big deal out of reading together. She told me that it was a brutal job, with twelve-hour shifts, one half-hour lunch break, and two fifteen-minute smoke breaks. If you could make it past the first two days, when most people quit, you could make it through the whole seventeen-day stretch no problem. This was important because on the last day, Labour Day, everyone got paid double.

Since I was a year younger ...